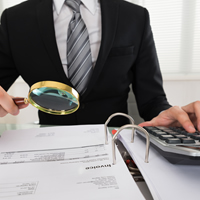 The National Health Service (NHS) has announced a U-turn on controversial plans to automatically place all locum GPs and NHS contractors inside of IR35.
Following important changes that took effect at the beginning of April, which shifted responsibility for determining IR35 status away from individual contractors and onto the public bodies and recruitment agencies that offer them work, the NHS had previously said that a 'blanket rule' would apply to all those contracting under NHS Trusts.
Under the new rule, locum GPs and NHS contractors could have potentially faced higher taxes.
However, following ongoing criticism, the regulator NHS Improvement has since announced a U-turn on the idea.
The decision comes amidst concerns that a blanket approach to IR35 determinations could prove inaccurate, and that such decisions ought to be made on a "case-by-case basis".
A statement from NHS Improvement read: "The introduction of the rules has made clear that an assessment of whether or not IR35 applies should be carried out in a fact-specific way; that is, it should be applied on a case-by-case basis, rather than by a broader classification of roles.
"Therefore, NHS providers, and all others categorised as public authorities, will need to consider whether or not an individual in their particular situation is self-employed when they determine the application of the IR35 rules in that [individual's] case."
A spokesperson from the regulator added: "Our priority is to help encourage NHS providers to ensure that agency staff pay the correct tax."
Salhan Accountants are a multi award-winning firm. For more information about our specialist services for GPs, Pharmacists and Medical Professionals, please contact us.