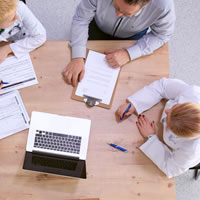 New research carried out by news website GPonline has found that a rising number of former GPs are turning towards locum work, due to ever-rising rates of pay and increasing demand.
GPonline quizzed several GPs and medical professionals from all across the UK, finding that just over a fifth of GPs who now describe themselves as 'locums' were working as either salaried GPs or GP partners just 12 months ago.
68 per cent of the 745 medical professionals quizzed by GPonline told the survey that they now consider locum work to be their 'main role'.
This is up from just 50 per cent of respondents who gave the same answer when a previous survey was carried out in 2015.
Furthermore, the site's research found that the daily rates charged by locums working directly for GP practices has risen significantly over the past 12 months.
The report reveals that fees charged by such locums have risen by anywhere between 2.5 per cent and 11.3 per cent since October 2016, depending on region.
Rates in the Midlands have risen by around 4.2 per cent on average, it states.
However, the majority of those quizzed said that they had hiked fees in a bid to cover rising indemnity costs.
Meanwhile, the research suggests that demand for locums' services is also on the rise – with 57 per cent of respondents claiming that they are now offered much more work than they would have been 12 months ago.
Salhan Accountants are a multi award-winning firm. For more information about our specialist services for GPs and other Medical Professionals, including locums, please contact us.